More than a dozen South Forsyth High School FBLA chapter members gathered this month to signify
recognition of the World Prematurity Day. This event signified connections being created
between members and has become a great inspiration to other members within the chapter.
In addition, more than 15 million children are born prematurely, and this social emphasized the
members' support by having them wear purple. The event also gave recognition to families who lost loved ones at a young age. Furthermore, members at this social were able to share stories and continue to give inspiration to each other.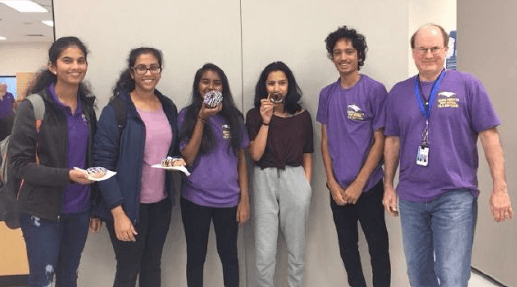 To accomplish organizing this event, members followed the guidelines on the Georgia FBLA website which provided instructions on how to spread awareness. Overall, this event was an opportunity for members to grow as leaders and use their values of character within their community.